Professor Warwick's medicolegal practice is based in Wessex. David is Chairman of the British Orthopaedic Association Medicolegal Committee. He has lectured and written extensively on medicolegal matters is an Expert on the entire range of Hand and Wrist Conditions seen in medico-legal practice. Both Personal Injury and Clinical Negligence claims are reviewed for Claimant and Defendant.
Locations
Professor Warwick holds medicolegal consultations in Southampton, Winchester and Jersey. His offices are 75 minutes from London Waterloo, 15 minutes from Southampton Airport, 10 minutes from Southampton or Winchester stations, 30 minutes from Salisbury, Portsmouth, Basingstoke and 45 minutes from Bournemouth and Poole and 5 minutes from Jersey hospital.
What you can expect from Professor Warwick's Medicolegal Practice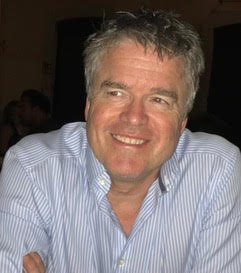 I am in current clinical practice. I have been preparing medical reports for over 23 years- about 4000 PI reports and over 300 Clinical Negligence Reports. My reports are scrupulously independent of the source of instruction and contain a range of opinion if I see one exists. I appreciate, and comply with, the cost and time pressures associated with litigation. All Claimants are dealt with in a sympathetic and professional manner. I welcome formal and informal discussion with the legal parties to help resolve matters for the Court. My opinion is based upon many years of experience of medicolegal practice with current high-level clinical experience, an exceptional academic practice and up-to-date training in both medico-legal and clinical matters. My medico-legal work is fully indemnified by Sempris.
Fees

Please download the Ts and Cs.

Separate rates available for NHSR Panel solicitors

Deferred payment terms and fixed fees for Reports are acceptable