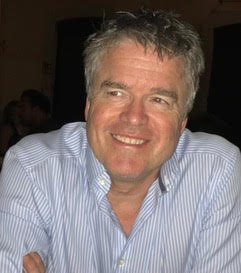 Professor David Warwick
Southampton, Winchester, Lymington, Jersey
WHATS NEW?
The Hand Clinic offers state-of-the-art joint replacements for the thumb base, wrist, ulnar head and PIP joint
The Hand Clinic has a special interest and extensive experience in the management of Dupuytren's disease
Who I am
David Warwick is a senior Hand Surgeon in Wessex. He is qualified with the European Diploma of Hand Surgery. He is based at University Hospital Southampton. UK His teaching, research, and international reputation were rewarded by the University of Southampton with an Honorary Professorship in 2013. His NHS contribution has been rewarded with a Bronze Clinical Excellence award. David was President of the British Society for Surgery of the Hand in 2020, in recognition of his contribution to UK hand surgery he was awarded a Doctorate for his work on Dupuytren's Disease.
In 2022 he became the Secretary General of the International Federation for Societies for Surgery of the Hand, a leading role in world hand surgery
My commitment to you
When you come to my Hand Clinic, I will do my best to diagnose your problem, learn about what you want and help you decide what is best for you. I will discuss the benefits and drawbacks of each potential treatment. Although surgical treatment might be needed, wherever possible we try safe and simple non-operative treatments such as therapy and injections.
Why choose me?
My Hand Clinic is based on constant technical practice, education and reflection to ensure I can provide the most up-to-date, safe and appropriate care. As a Professor, I have the opportunity to teach, research, write and attend postgraduate meetings which give unrivalled opportunities to remain informed and current. Since I hold the European Diploma of Hand Surgery you know I am fully qualified.
Choosing a Hand Surgeon