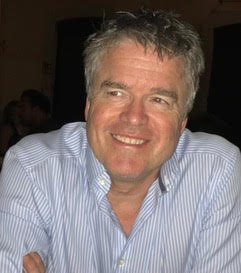 Professor David Warwick
Southampton, Winchester, Lymington, Jersey
Important Notice
Covid-19
Face to Face appointments are now available with me for urgent problems at the Wessex Nuffield Hospital, in line with government guidelines, contractual obligations and rules on personal protection. If you wish to have a face to face appointment then please call me (07887 651451) or my office (0345 4505007) with any queries, or email my PA Rachel on rachel.hecks@nuffieldhealth.com
If you would like advice on your hand condition then I can, with your insurance company's consent, or if you are self-funding, offer Skype/Facetime/Whatsapp consultations within 2 weeks.
Who I am
David Warwick is a senior Hand Surgeon in Wessex. He is qualified with the European Diploma of Hand Surgery. He is based at University Hospital Southampton. UK His teaching, research, and international reputation were rewarded by the University of Southampton with an Honorary Professorship in 2013. His NHS contribution has been rewarded with a Bronze Clinical Excellence award. David is the President of the British Society for Surgery of the Hand in 2020, in recognition of his contribution to UK hand surgery.
More about me
My commitment to you
When you come to my Hand Clinic, I will do my best to diagnose your problem, learn about what you want and help you decide what is best for you. I will discuss the benefits and drawbacks of each potential treatment. Although surgical treatment might be needed, wherever possible we try safe and simple non-operative treatments such as therapy and injections.
Why choose me?
My Hand Clinic is based on constant technical practice, education and reflection to ensure I can provide the most up-to-date, safe and appropriate care. As a Professor, I have the opportunity to teach, research, write and attend postgraduate meetings which give unrivalled opportunities to remain informed and current. Since I hold the European Diploma of Hand Surgery you know I am fully qualified.
Choosing a Hand Surgeon